In this emotional age, no one cares whether you are happy today, or whether you ate enough yesterday … no one cares whether the lipstick you bought is enough … and I care about you the most. In order to continue our most "pure" friendship, I plant a grass for you every day. No matter how many interpretations of the color of lipstick, there is only one protagonist who stands firm, and that is Zhen Hong! "I will never die, and you will always be concubines."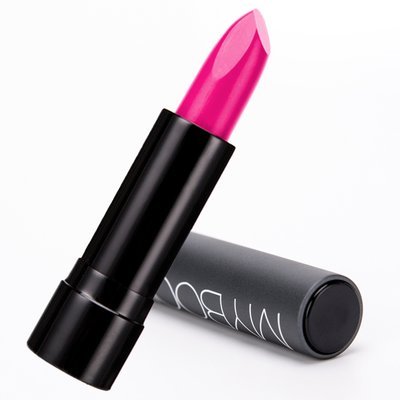 How to distinguish between matte and moisturizing Dior 999?
As can be seen from the comparison chart above, one has matte letters and the other does not. The left side of this picture is matte and the right side is wet.
Comparison of Dior 999 color test
Is enchanting bitch tens of millions, the Lord of the harem can only have one; There are thousands of colors of lipstick, but only one is pure red. And the world's most red lipstick, only one officially recognized. That's DIOR999〜
An indispensable official queen on the lipstick rack is known as the most correct red lipstick, and almost all her friends have one ~ probably the first red lipstick for all the girls in into the pit.
Not only the color is positive, the texture is smooth, but also the upper chromaticity and durability are surprisingly amazing, completely ignoring skin color and age. The atmosphere is heavy, showing temperament; A thin layer is refreshing and can add color. 999 is divided into two models, one is the classic glossy version and the other is the matte version.
Bright side of 999#:
It's really colored, orange-red, moist and not greasy, so don't worry about peeling! Don't worry about lip lines! Color rendering and durability are good ~ Compared with the original lip color, red lips will really add a lot of points.
Bo Tu's influence is still gentle. Personally, I prefer thick coating, and true red is more vivid. Bright surface has high luminosity, clear and bright light, and moist texture is not worse than lip glaze.
The bright face is bright and graceful, which adds a sense of movement to the charm. This is the color of incandescent lamp, a little orange, but it doesn't affect its aesthetic feeling at all. Brilliant but not vulgar, charming but not charming is probably the best interpretation of the classic 999.
999# matte:
999# matte is not as moist as the classic version, but it won't dry at all. The color is darker than the bright color! Although it's matte, it won't dry at all, and it won't lick lip lines with a grin ~ but its durability is better than that of strong light! Compared with other brands of matte lipstick, it is moist, full of gas field, and Bo Tu is full of vitality!
The matte version is a little more orange than the bright version, but it is because of a little more orange that this color number is on fire! After all, big red, which is safe for both yellow skin and white skin, is rare and not picky at all!
The color under the incandescent lamp is slightly orange. The misty face is deep and charming, adding tolerance to the low-key luxury, showing the respect of the king and the eternal fashion master.
If you want to buy a big red that instantly hold the audience, it must be Dior999. That sentence "I will not die, you will always be a concubine!" " It's too sweet for me, so I'll push it hard even if Po is rotten ~ ~ ~
Different skin colors will have different effects, so I will give you three skin colors, white, yellow and black, for your comparison. The warm color is red, very white, with different texture and different makeup effects. You can choose the classic model if you like good gloss, and the matte version if you like matte.
Use sensory contrast
Packaging:
Classic version (bought 2 years ago, I don't know whether it has been revised): the package is dark blue, the top CD has silver edge, and the cover is the same color inside and outside.
Matte version: the package is almost black, and the inside of the cover is red, which is super fashionable and just what I want.
Texture:
Classic version: silky, moist and shiny, sweating according to temperature changes.
Matte version: silky, matte, matte, velvet texture, so far no "sweating" phenomenon has been found.
Color:
Classic edition: water red, warm color, tomato color
Matte version: red, warm, tomato color
Humidity:
Classic edition: very nourishing
Matte version: Although it is not as moist as the classic version, it will not dry at all.
Generally speaking, the colors of the two 999s are similar, warm red is very white, but the texture is different and the makeup effect is different. You can choose the classic model if you like good gloss, and the matte version if you like matte. It is worth mentioning that the matte version is not cool, very comfortable and well received.
/Country of origin/France
/Shelf life/production date is shown in the outer packaging, and the shelf life is 3 years.
/Precautions/It is easy to sweat and melt at high temperature, so it is better to put it in the refrigerator after freezing. Due to factors such as lighting and lip color, there will be slight deviation in color measurement.